Integrated, comprehensive security and access control system creates safer environment and establishes foundation for future partnership
Background
Serpentix, established in 1969 in Westminster, Colorado, designs and manufactures belt conveyors for wastewater treatment plants across the U.S. Additionally, the growing company has expanded to provide automation control panels for every industry. Serpentix employs 30 at its 36,000 square-foot manufacturing facility and 8,000 square foot office building. At any given time, Serpentix has nearly half a million dollars in inventory.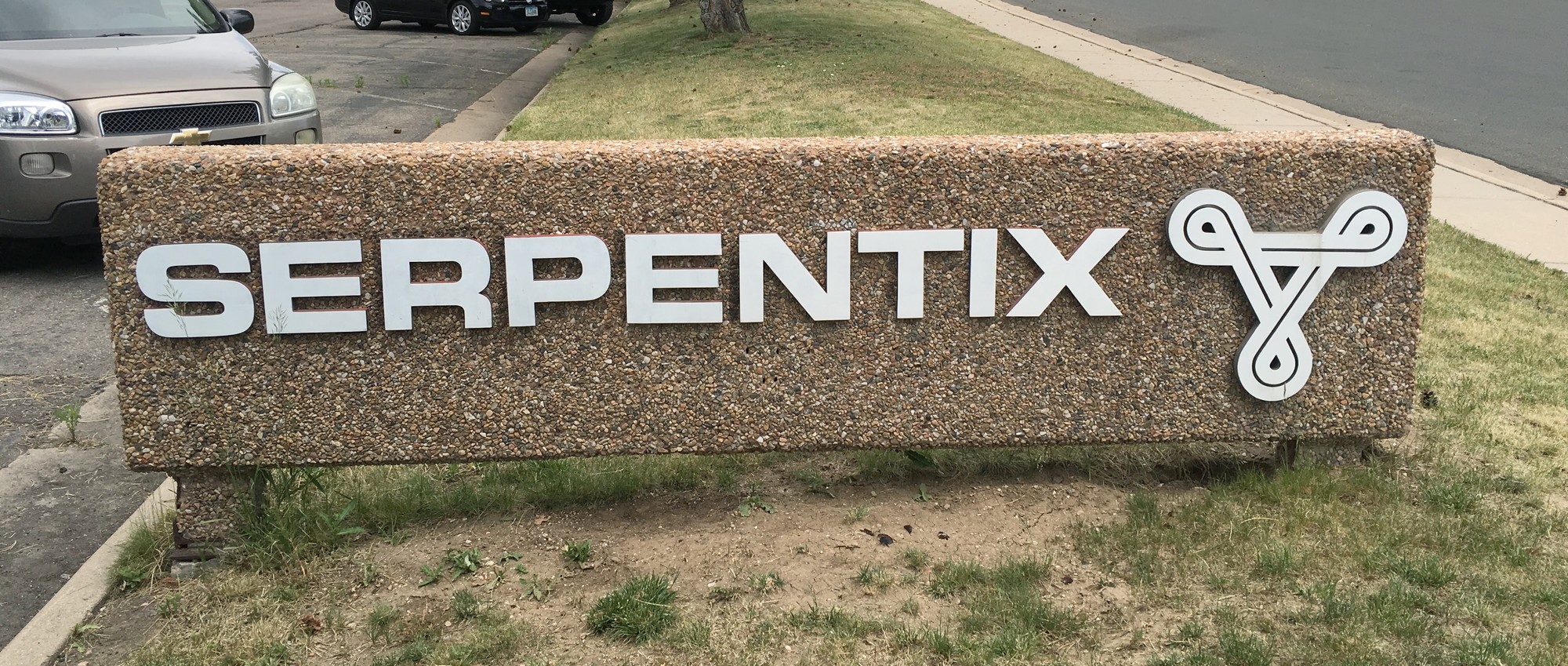 See how our integrated solutions will make a difference in your physical security needs. Contact us for a free demo.
Challenge
Serpentix President and Owner, Robert Nusz had determined that the growing business needed to address theft prevention and ensure a safe environment for employees. "I had some employee theft from someone who was let go. As a company, we knew it was important to tighten things up as we are growing. It made sense to make sure things are secure," Nusz said. Additionally, given that Serpentix is a manufacturing environment, "Our goal is that no one gets hurt—everyone can come to a safe work environment and go home to their families each night."
He began researching security camera solutions online. "I wanted an industrial version versus a Costco special—I wanted to have it for the next 10 years. The system needed to be reliable and industrial grade."

Solution
Nusz discovered Avigilon camera systems during his online search. In particular, he was impressed with how the software integrated with the cameras and the quality of video and reporting that integration would yield. After six months of evaluation and consideration, he was connected with Inteconnex as an installer.
"I liked their common sense approach. They came in person, toured our facility and had good recommendations on the number of cameras which helped us get the biggest bang for our dollar. Todd was easy to work with to find a solution to fit our budget."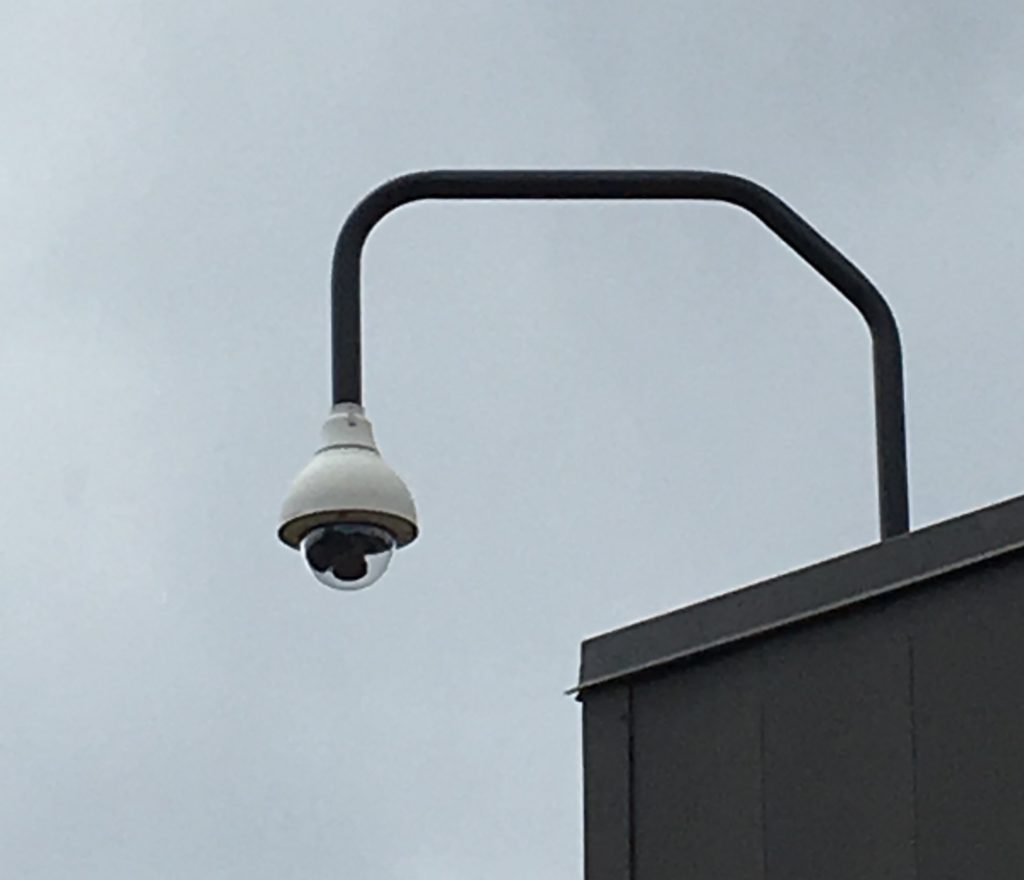 Inteconnex Business Development Manager, Todd Ritchie recalled, "Part of what sets Inteconnex apart from other installers is our ability to listen to the customer, understand their goals and needs, leverage any technology they currently own and create an integrated solution that will grow with their business."
Inteconnex installed 15 Avigilon cameras, including several multi-sensor cameras, and an access control system at Serpentix. The multi-sensor cameras allowed Serpentix to centralize a camera on the shop floor and get a 360 degree view—this also cut down on the number of cameras required and allowed them to get wide area surveillance of the manufacturing shop floor.
After meeting with Nusz and understanding his business goals and concerns for security of his manufacturing facility and its valuable inventory, Inteconnex also recommended integrating an access control system with the camera system to provide managed, secure entry to Nusz's facility.
"We also bought a card system that I almost value more than the cameras. I don't have to worry if someone left the door unlocked. It's programmed to know everything is secure. You can match camera footage and time stamps with doors and who goes through the doors. If you work late, you feel more secure—we have two buildings and you can go between buildings and know the doors remain locked," said Nusz.
Benefits
The benefits of the new system installed by Inteconnex are two-fold for Nusz: peace of mind and remote visibility for times he is not at his facility.
Nusz explained, "There are cameras on the outside of the building so that we don't have break-ins or vandalism and we can see when vendors deliver materials, etc. Inside, it fosters a safer work environment. With the card access, the building is completely secure at all times. It gives different people different types and levels of access."
Nusz does not live near his manufacturing facility so remote accessibility and visibility were important to him. "I wanted to be able to view the facility from my iphone remotely. I appreciate the remote access—it has worked out great both in terms of visibility and management of the access control system. Recently, I left early and wanted to track someone down at our facility and I could physically see them on camera and knew they were still in the building."
Perhaps an unexpected benefit to the recent experience with Inteconnex is the forging of a potential future partnership. "We now have a vendor/partner who can supply our customers with a camera solution. We could tie in cameras for certain clients who have our control panels to monitor performance. This will give us a better product offering and enhance our capabilities."
Why Inteconnex
Initially, Nusz considered developing his own system from cameras available on Amazon but preferred the comprehensive nature of the Avigilon system. "What brought us back to Avigilon was how their software tied in to their cameras and the ability to have court submissible footage and more reliability."
Additionally, Nusz appreciated Inteconnex's knowledgeable and flexible approach. "They actually were the ones to bring up card access—they asked what my goals were, toured the facility and gave me diagrams with recommendations on where cameras should be placed throughout the facility. They were thorough about their products and understood what we wanted to accomplish while making it affordable and allowing me to do what I could on my end to cut expenses. For example, we built the computer system and mounted it in our existing network rack. Inteconnex didn't insist that they do it all. We were able to do some of the work ourselves. It was more of a partnership."
Thus far, the Avigilon system installed by Inteconnex has exceeded Nusz's expectations. "Inteconnex is very easy to work and communicate with. Plus, there is so much report capability and sophistication with this system it has truly exceeded our expectations on a technical level."
About Inteconnex
Inteconnex is the leading security innovator for northern Colorado and southern Wyoming. The company, originally founded in the Midwest, expanded into the Rocky Mountain region to design and install comprehensive security environments with customized and fully-networked capability for businesses in the area. The highly trained staff at Inteconnex has roots in information technology, providing customers with unrivaled technical expertise, service and the highest performing systems for today's increasingly complex and networked world of advanced security.
I appreciated the unique approach Inteconnex took with updating our access control system. They leveraged our IT infrastructure to develop a smarter, more secure solution—one that will grow and adapt with our organization. Their technical expertise and customer support are beyond compare.– Rod McCool, Director of Security, Mercy Medical Center