Integrated, comprehensive security system creates safer environment and establishes foundation for future growth in Colorado destination city
Background
This Town of Estes Park, Colorado, has a population of 6,000 residents for about six months of the year. However, between May and October, the Town sees an influx of about 4.5 million tourists coming through to take in the beautiful Rocky Mountain National Park and all of the amenities the Town of Estes Park has to offer.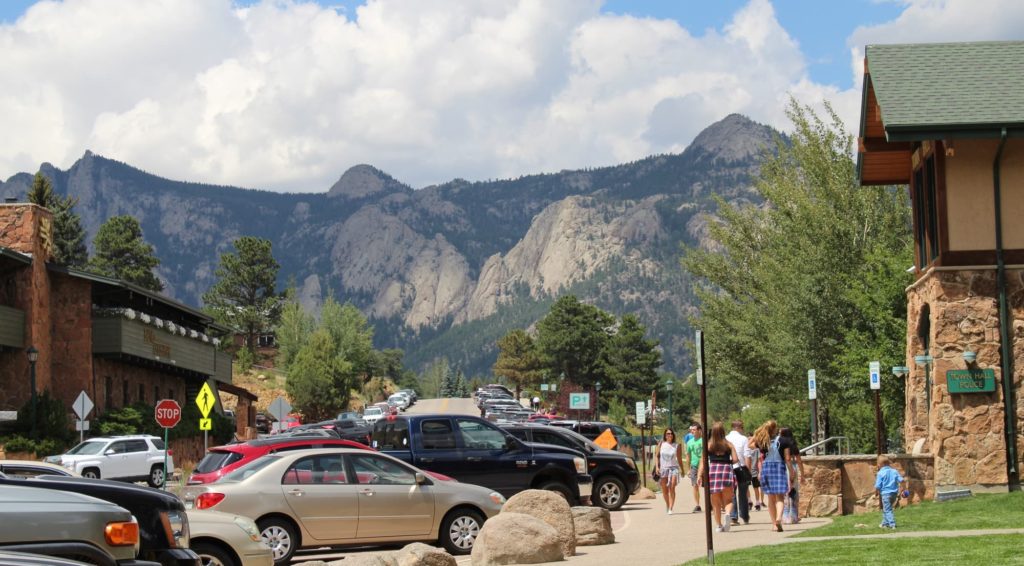 See how our integrated solutions will make a difference in your physical security needs. Contact us for a free demo.
Challenge
The Town of Estes Park did not experience any particular security incident but Estes Park leaders decided to take a more proactive security approach protecting one of its most valuable commodities-tourists. Facilities Manager Jon Landkamer, felt that the community had a responsibility to tourists visiting the town to improve security measures. "We were really taking a close look at building safety and security and the fact that our existing system was pieced together over time and not coordinated. At the same time, we had an increased awareness of security issues with incidents occurring across the country. Our current Board of Trustees saw the need for improvement in our systems and documentation to deter crime and incidents," said Landkamer.
For example, "Just west of Town Hall, we have Bond Park where festivals are held that attract large crowds to the property–another reason to look at the security of the buildings nearby. Also, we built an event center in 2014 that made us think that if we are building these facilities, encouraging these events, we have a responsibility to make them as safe as possible."
The Town put out a request for proposal (RFP) for a networked, configurable security camera system. Eight companies, including Inteconnex, responded to the RFP. The project was a joint effort between Landkamer and the Town's IT department-they were looking for a solution that would be the most compatible with existing equipment and provide high quality video at an affordable overall cost. "For Inteconnex, their ongoing costs were less with the Avigilon system and that caught our eye. We also needed equipment compatible to our servers and switches and what Inteconnex specified was compatible. Service was also important to us-we wanted service technicians close-not necessarily local to Estes Park, but in the Front Range of Colorado and Inteconnex fit that bill as well," said Landkamer.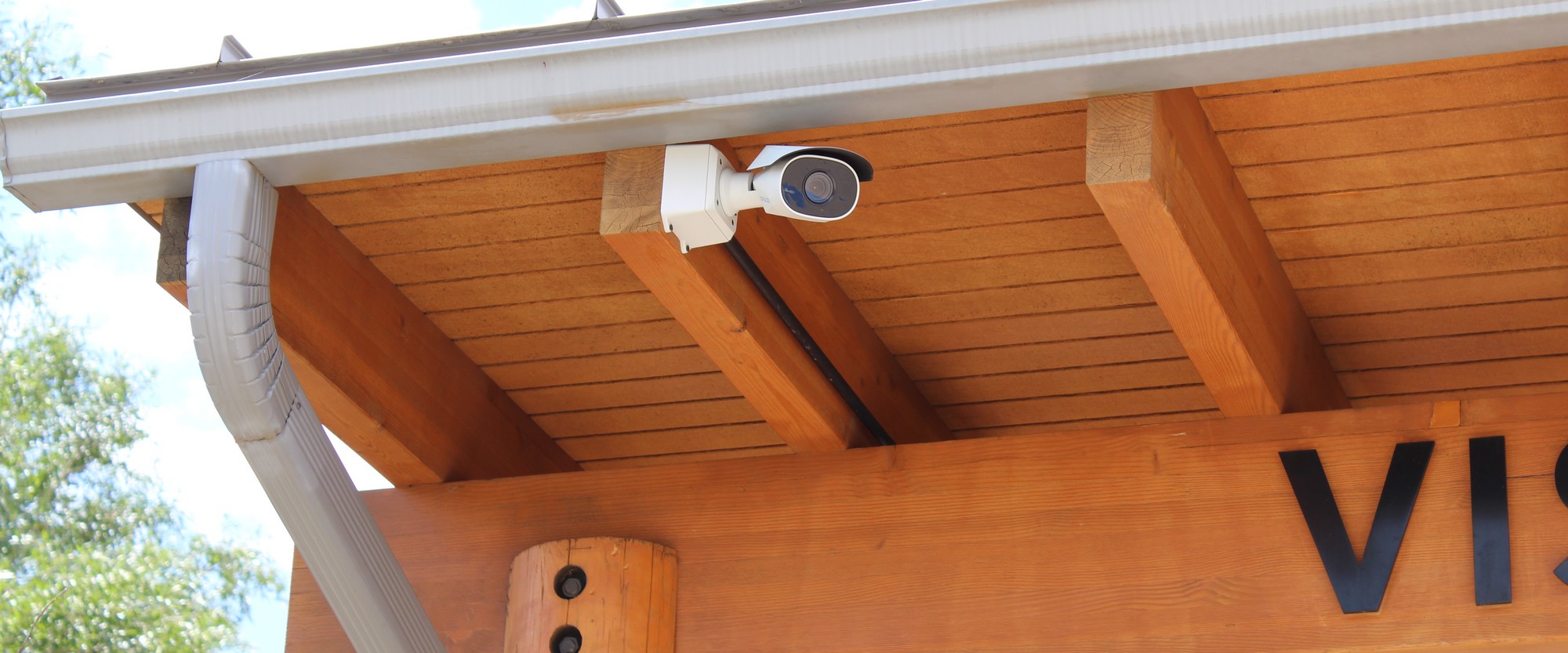 Solution
Originally, the Town of Estes Park's primary focus was to install cameras in and around Town Hall but they determined that they also had the budget to install cameras at Estes Park's new Visitor Center two blocks from City Hall. Inteconnex installed 60 Pro Series High Definition cameras and a server to provide Estes Park with quality video coverage of these two high-traffic facilities. During the project, Estes Park built a new parking ramp so they expanded the scope to include another 24 cameras and an additional server to support the 112,000 square foot, 415 space parking structure. "We were not necessarily worried about protecting the structures so much as the people inside or visiting those facilities. Approximately 400,000 people go through the Visitor Center each year with more people walking outside. Taking care that this dense population is safe, is vital to our tourist economy," said Landkamer.
Landkamer and his committee narrowed the original eight proposals down to three and interviewed those vendors. "One of the other vendors that we interviewed was already successful at our local school district, so Inteconnex had their work cut out for them going into the interview phase. However, once Inteconnex presented their plan, we were more comfortable with the overall solution and cost they recommended. Inteconnex provides Avigilon cameras and the quality was better-what the cameras could do, compatible hardware, servers and switches. All at a price that was well within our budget," explained Landkamer.
Throughout the project, Landkamer came to appreciate Inteconnex's service as well. "They are great at communicating and are very willing to troubleshoot or work through any issues." Additionally, Landkamer appreciated Inteconnex's no-nonsense approach to physical security.
"They worked through solutions that are realistic, not overkill. They provided a system that works for our needs and can be scaled as we need it."
Inteconnex Business Development Manager, Todd Ritchie feels this collaborative project is indicative of Inteconnex's design build approach. "Part of what sets Inteconnex apart from other installers is our ability to listen to the customer, understand their goals and needs, leverage any technology they currently own and create an integrated solution that will grow with their business."
Benefits
The Inteconnex-installed system has provided peace of mind to the stakeholders of the Town of Estes Park. "Having video documentation of incidents has been helpful to review and come to a resolution. With the parking structure, people hit the height tube and break it and it's nice to share video with the police department so that they can resolve the incident. It's another tool to help us figure things out. There is just a feeling of more confidence knowing things are documented. Everybody is seeing the benefit of having documentation inside and around buildings. Everybody has come to rely on it."
Landkamer and his committee look forward to expanding the system as their needs require. "The Inteconnex camera system has integrated easily with our existing servers and equipment. It has already been easy to expand and we are in the process of scoping future projects. Inteconnex has even been retained to help our police department outfit a mobile command center they have built. We see them as a partner in helping keep our residents and visitors safe and our facilities secure."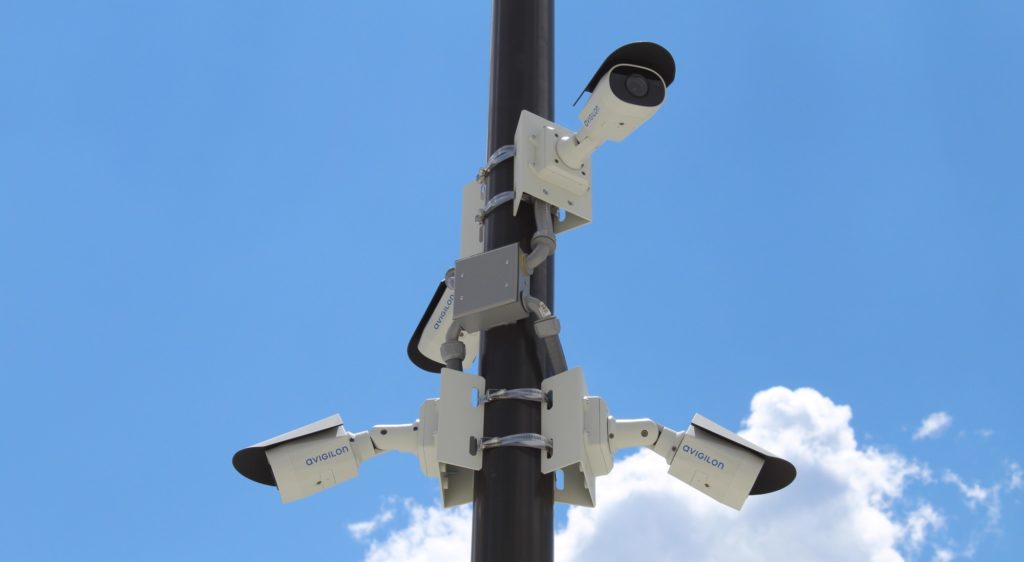 Why Inteconnex
When the Town of Estes Park put out the RFP to create a more consolidated, networked security approach at Town Hall, their requirements were straightforward: software and hardware compatible with current systems, quality cameras and the ability to expand at a reasonable cost of ownership.
Inteconnex was selected by Estes Park for its cost-effective, best fit approach using high-quality Avigilon cameras serviced by local technicians. Thus far, the Avigilon system installed by Inteconnex has exceeded Landkamer's expectations. "Inteconnex is very easy to work and communicate with. Inteconnex has been a partner to us from the beginning. They have been responsive to changes, moved cameras, and have been willing to help us test and tweak things. As we look to the near future, we're talking about the Event Center next. We wanted something we can expand and not reinvent the wheel every time. With Inteconnex, we are comfortable with the quality of service and technical expertise to help us expand in a smart way,"
About Inteconnex
Inteconnex is the leading security innovator for northern Colorado and southern Wyoming. The company, originally founded in the Midwest, expanded into the Rocky Mountain region to design and install comprehensive security environments with customized and fully-networked capability for businesses in the area. The highly trained staff at Inteconnex has roots in information technology, providing customers with unrivaled technical expertise, service and the highest performing systems for today's increasingly complex and networked world of advanced security.
I appreciated the unique approach Inteconnex took with updating our access control system. They leveraged our IT infrastructure to develop a smarter, more secure solution—one that will grow and adapt with our organization. Their technical expertise and customer support are beyond compare.– Rod McCool, Director of Security, Mercy Medical Center