Deter, detect, and respond instantly with a commercial intrusion detection and alarm system.
What We Offer
Intrusion Detection System Capabilities

Protect your facility from burglary, vandalism, and property damage with the peace of mind of a commercial intrusion detection and alarm monitoring system. Monitor and detect unauthorized access to your facility and respond instantaneously if a breach occurs on the premises. Using the latest in security technology, we provide a complete, customized system including keypads, sensors, control panels, panic buttons, alarm sounding devices, and more.
When movement is detected on the premises, these electronic devices will alert your alarm system and will activate an alarm, lights, video cameras, or audio devices. Infrared, microwave, and ultrasonic sensors are the most common types of motion sensors/detectors.
Used for doors and windows, contact sensors have two parts: a magnet and a sensor. When a door or window is opened, the magnet moves away from the sensor, triggering an alarm response.
Beneficial for monitoring entry points in a facility, glass break sensors can be installed on glass windows or doors. When someone attempts to break the glass, the sensor is triggered by the change in vibration or the sound of breaking glass.
Reliable Protection 24/7
Alarm Monitoring Services

Using Rapid Response Monitoring Services Inc. as our central monitoring station partner, we offer a comprehensive range of monitoring and managed solutions to provide our customers with all-inclusive, peace of mind security as a service (SECaaS). Custom designed to meet and exceed industry standards, Rapid Response's monitoring facilities are approved by multiple licensing and certification agents including the United States Department of Defense, Factory Mutual (FM) and Underwriter's Laboratory (UL).
When your alarm is triggered, our state-of-the-art computer system instantaneously alerts operators to the nature of the emergency. The operators will immediately determine the location of your alarm, reference your response plan and initiate emergency instructions. Operators may gain additional visual verification of the event through video surveillance. Inteconnex is positioned to supply our customers with immediately responsive and reliable protection 24/7, 365 days a year. All at a scalable, cost-effective and manageable price.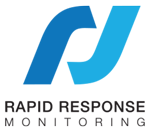 Alert security personnel and police of intruders
Monitor locations 24/7
Central station monitoring
System advantages
Intrusion & Alarm System Benefits
Advanced sensors with superior catch performance and false alarm immunity
Seamless integration with other security systems such as video surveillance, access control, and other building systems
Financing options that suite your needs and budget, without compromising your security
Manage your system settings and receive alerts on your smartphone when unusual activity happens
Security Products & Services
Step up your security by integrating your intrusion detection and alarm system with video surveillance, access control, and more.
Ready to step up your security?
Get Started with an Intrusion & Alarm System
From initial assessment, to design, installation, and end-user training, our team will work with you to implement a security system customized for your needs. We offer FREE security assessments and product demonstrations, providing equipment and system recommendations on how to improve your current physical security infrastructure. Give us a call or fill out the form to get started today!
Connect with a Security Expert