Inteconnex's Omaha and Lincoln offices provide physical security and IT systems integration for customers across the state and western Iowa.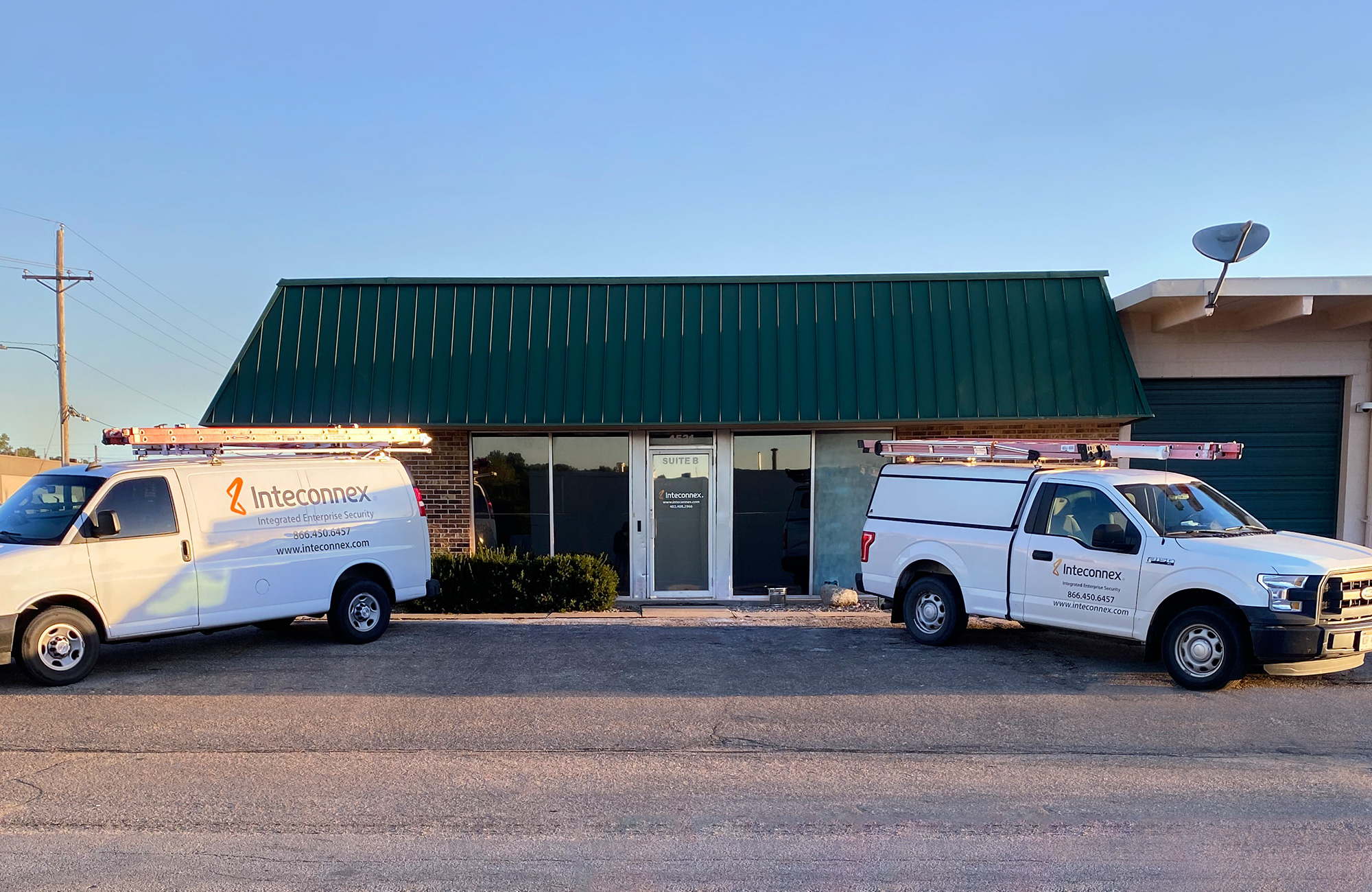 About the Nebraska Offices

Visit Us in Omaha
4531 South 88th Street Suite B
Omaha, NE 68127
Visit Us in Lincoln
4701 Pierce Drive Suite A4
Lincoln, NE 68504
Business Hours
9:00am – 5:00pm CST
Monday – Friday
Inteconnex's Omaha and Lincoln offices provide physical security systems across the state of Nebraska and western Iowa. The Nebraska team's expertise is widely recognized for our advanced security system designs and quality installations.
The physical security professionals in our Nebraska locations have long-term relationships with major universities, community colleges, school districts, and local governments throughout the state. These customers have relied on Inteconnex to provide the highest quality integrated security systems and keep them operating for many years.
Connect with a security expert
To request a quote or speak to an Inteconnex representative about our physical security systems in Omaha, NE, please fill out the form below.
Temperature Screening Camera for Government Building
Case Study: Lancaster County Community Corrections

Inteconnex installed an elevated body temperature screening kiosk to mitigate COVID-19 exposure for the Lancaster County Drug Testing Office.
Praise from Nebraska Customers
"Using their expertise and creativity, they were able to come up with various components to put together a system that works in our remote, rugged environment and yet provides the quality of video that we need to pursue legal action. I appreciate the time and dedication that [Inteconnex] has given to this project to come up with a solution that will work for our remote sites.
Waste Diversion Coordinator, City of Lincoln Solid Waste Management
Midwest & Mountain Region
Inteconnex's service areas expand across the midwest and mountain region, including Colorado, Wyoming, Nebraska, Iowa, and Illinois. With headquarters in Cedar Rapids, IA, and offices located in Omaha and Lincoln, NE, and Loveland, CO, we are able to provide fast, local physical security service and support to our customers.